CES 2023 HIGHLIGHTS
The Consumer Electronics Show is one of the largest technology trade shows in the world. Held annually in Las Vegas, CES 2023 welcomed more than 115,000 attendees from around the globe, including 40,000 international attendees from over 140 countries.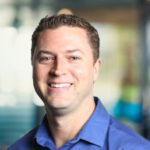 Jason Marchese, our Head of Sales, Market Area Americas for Red Bee Discover, provides expert insight into featured trends at the event and talks about the conversations he had with customers during the first trade show of 2023.
From a media perspective, what were the most fascinating trends at CES 2023?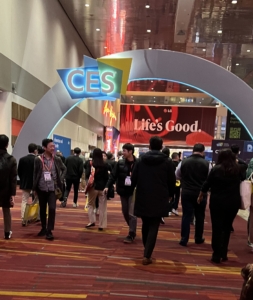 FAST: As free ad-supported streaming TV (FAST) services popularity continues to grow worldwide and accounts for more viewing hours, it has become apparent that accurate metadata needs to be tied to each asset to enable search and discovery. If providers want to help the end consumer find their FAST service, Red Bee Media can help by providing quality metadata and images to enhance assets and make it more easily discoverable. Another way we can bring value to our customers with our Red Bee Discover services is helping to provide the EGP data for these channels.
PARTNERS, NOT VENDORS: The industry is looking for partners to take on work rather than doing it themselves.
EFFICIENCY: Companies are looking to gain efficiencies, not to add cost.
STREAMING: It's evident that streaming is here for the long haul and the live streaming products at CES further prove this notion. Audiences, publishers and advertisers will continue to be affected as streaming ascends to new heights.
What kind of conversations did you have with customers at CES?
UNCERTAINTIES IN THE ECONOMY: Economic uncertainties are causing advertisers to consider other alternatives to the traditional business plan, which can potentially lead to content discovery opportunities within the marketplace, and we need to pounce on these opportunities immediately.
SUSTAINABILITY: As climate change impacts countries worldwide, more technology companies are taking concrete actions to reduce their carbon footprint and are looking for energy-efficient solutions. Clearly, sustainability is no longer seen as an additional optional target but is part of the industry's future growth.
BENEFITING CUSTOMERS: Conversations at CES revolved around how we can continue to help our customers with our Red Bee Discover services while keeping in mind any upcoming technological innovations that may surface in the industry.
Red Bee Discover delivers the metadata and images needed to enhance the appeal of linear and on-demand content to meet the expectations of increasingly discerning audiences.
From simple guides to advanced interfaces, Red Bee Discover can help your content reach its widest possible audience, supporting increased consumption and audience satisfaction, driving increased revenue potential.