Innovation has been the hallmark of 2020.
With unforeseen disturbances, the sports broadcasting market has been forced to reconsider and adapt on the fly. This has caused a rapid adoption of remote broadcast technology, a reconsidering of live right's value, revisiting archival footage, as well as rebuilding commercial and marketing strategies amongst many other changes.
For the second year in a row, Red Bee is joining the SportsPro OTT Summit, sharing our expertise on how to reach audiences and engage fans in the OTT space. In the session 'How to launch an OTT platform', we will provide insights and share best practices on how sports organizations and content owners can reach their business goals by launching a streaming service.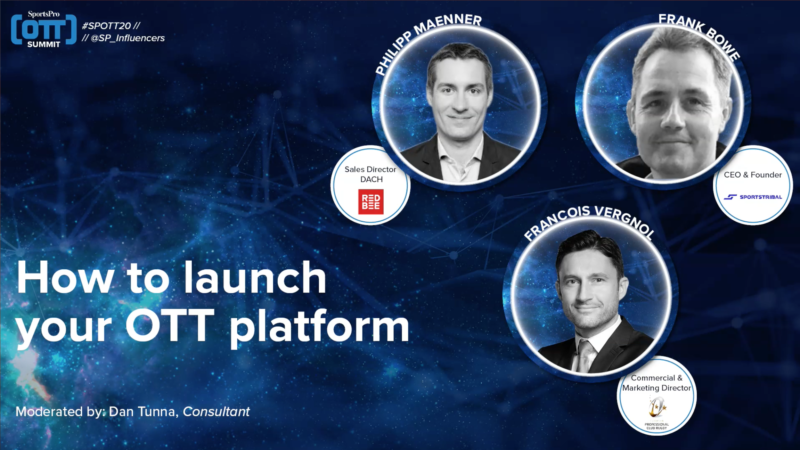 How to launch your OTT platform