By Leckhena Kol, Production Coordinator, Red Bee Media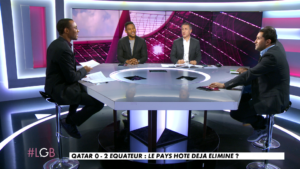 The FIFA World Cup Qatar 2022 took place in Qatar from 20th November to 18th of December 2022. For four weeks, fans lived to the rhythm of football all over the globe.
Our client, Canal+ International, decided to adapt its main show, "LES GRANDES BOUCHES" (The Big Mouths), to this special event.
Les Grandes Bouches is a live talk show debriefing all the major European football championships with interviews, summaries of the week's top games, and graphics showing performances and results. The show is broadcasted live by Red Bee Media France employees once a week.