The partnership will lead to increased transparency and greater efficiencies in royalty allocation for the use of music on TV and radio
Red Bee Media, a leading global media services provider, has been selected by Utopia Music, the music fintech, to help close the music industry data gap and bring increased transparency and greater efficiencies to royalty allocation for the use of music on TV and radio.
As part of the first-of-its-kind multi-year deal, Red Bee Media will provide Utopia Music with 24/7 audio feeds of over 9,000 TV and radio channels across EMEA so they can be analyzed to ensure rights holders are accurately and fairly paid for the use of their music, whenever and wherever it is played. The service also helps TV program makers and broadcasters track and publish their use of music faster, with less costs, and fewer errors.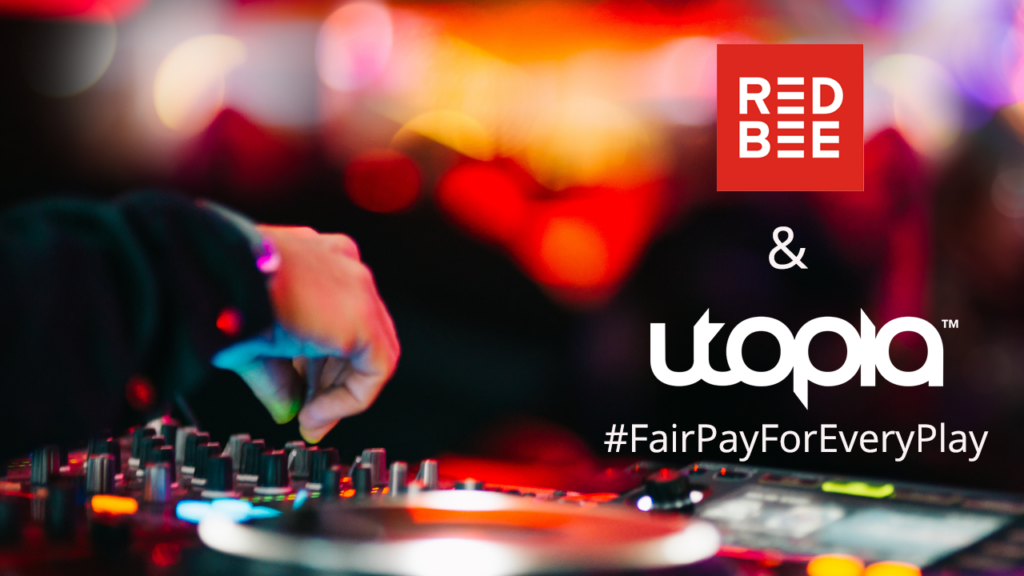 The tracking and reporting of music usage can be time and resource intensive for broadcasters and content producers. They are currently required to create cue sheets listing usage to hundreds of music rights holders or representatives. This administrative process is a significant burden and can take months to complete, which in turn leads to delays in the royalties distributed to artists.
Red Bee Connect, which delivers thousands of channels for broadcasters, content owners and distributors globally, will be employed so that TV and radio channel feeds can be downlinked and processed in Utopia's unique data Platform, which currently holds 213 billion historic music consumption data points from over 194 countries. Through the partnership, Utopia will be able to track the real use of music, including unlicensed uses.