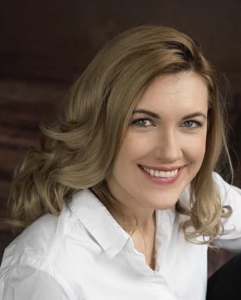 By Gabija Jonsson, Head of Communications, Red Bee Media
Imagine yourself watching the evening news. You see a sign language interpreter in the corner of the screen and don't give it much thought. However, did you know that what you are usually seeing is a hearing sign language interpreter?
Traditionally live sign language translation is provided by hearing interpreters. As a national provider of live British Sign Language (BSL) services for news programs, Red Bee Media aims to change that. We have developed a unique solution combining technical innovation and expert translators to enable Deaf interpreters to deliver a sign language service for live news and event broadcasts. We are creating opportunities for Deaf interpreters to authentically represent their language. Therefore, we did not hesitate when we had the opportunity to join the DeafMedia (Media, Reliable Information and Deaf people in Europe 2020) project, co-funded by the Erasmus+ programme of the European Union.
The project's main objectives are to promote access to information in signed languages and to support and train Deaf translators as professional media interpreters, particularly in signing live news content. Our role in the project was to prepare the selected participants for live interpreting and share technical and operational knowledge. Working with the national Deaf Associations in Spain, Lithuania, and Croatia, twelve participants were selected to take part in the training.