By Estibaliz Rodero, New Business Sales Manager @ Red Bee Media
It's clear that over the past several years, data has become increasingly important for organizations of all kinds. Indeed, just as oil in the 18th century was an untapped yet valuable resource, in the age of the digital economy, it is data that has the potential to be a catalyst for significant business transformation. Companies all over the world are gathering more and more information about their clients, processes, and target markets, with the objective to create business value through a data-driven approach. This is of course true for the media industry as well.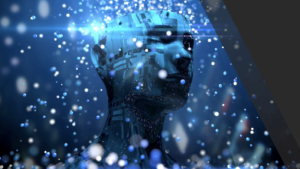 But, as attractive as a data-driven approach might seem, there's also a potential for failure. As society becomes more technologically advanced, decisions that were previously made by humans are now being made by algorithms and data models. While this might be perceived to be more efficient, it's important to maintain a careful balance between human insight and the right application of data.
How is the sports industry using data?
There are many examples of industries in which data is becoming essential to the decision-making process. A good example is the sports sector, which sees many organizations redistributing resources in this direction. A good example is the National Basketball Association (NBA) in the US, which uses data analytics to analyze player performance, maximize player talent and design winning strategies. It also uses analytics to predict and avoid player injury, as well as create powerful marketing campaigns to augment direct sales revenues.
The power of informed decision-making through data insights has led to almost every team in the NBA establishing an analytics department. The NBA is now changing its ways of working in fundamental ways, from examining patterns, making predictions, and understanding failures. Each data analyst is merely an extension of the team, and an incredible asset to the coach!
This is a great illustration of how the sports sector has been able to recognize the value of extracting direct insights from the data they collect, with many organizations becoming more eager to deploy this data collection.
Clubs such as Valencia understand the use of data in two ways:
Aggregation of data to understand the behavior of fans
Marketing and personalization per segment
They have been able to identify more than 14 different variables connected with the fan decision-making process to purchase a ticket and attend a specific event. This knowledge is undoubtedly really useful for the club when building their strategy and attracting people to the stadium.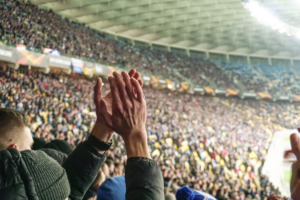 If we look at how Wimbledon leverages the power of data, it has opted to support its team through the implementation of a hybrid model, comprised of both inhouse data analysts and architects, as well as third-party suppliers such as IBM. The outcome is for example "(…) real-time data feeds to give fans an unprecedented level of analytical insight and engagement as the match unfolds, especially on a fan's mobile device."
The application and usage vary depending on how the sports organization thinks about data. Some Spanish football clubs prefers to use a more in-house approach to their data strategy, using consulting services and third parties to enrich their data.
These are just a few of the many examples of how organizations are using data to thrive, but it's also interesting to mention how data could be a powerful tool at an individual level. The best example is the contract negotiation of Belgian footballer Kevin De Bruyne, who hired an analytics research company to provide insights to decide his professional career.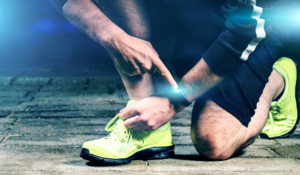 The need to create and maximize a powerful data team
Ultimately, success depends on understanding that data is a strategic asset, and putting it at the center of the organization will create a data-driven culture that will support business decisions.
Never in the history of humankind have we produced this level of information at such speed. As the capability to monitor users' daily activities increase, and our business activities are increasingly digitalized, companies must avoid entering a phase of data paralysis. Big data does not diminish the need for intuition and sense checking in strategy planning: they put more demand on it!
The technology available is evolving every day and what's coming next is quite difficult to define; that's why looking to data is essential but choosing a design-thinking approach to the future is a must for any organization, including broadcast, media and entertainment.
The use of data and analytics in media and entertainment is currently changing the way we measure, understand and adapt to audience behaviors and viewing patterns. The main aim is of course to create the best possible media experiences and increase business growth. With data directly derived from audience behavior, media companies are now able to monitor and manage platform performance, create target group specific content, supercharge recommendation engines, and individualize advertising among other things. The opportunities are endless.